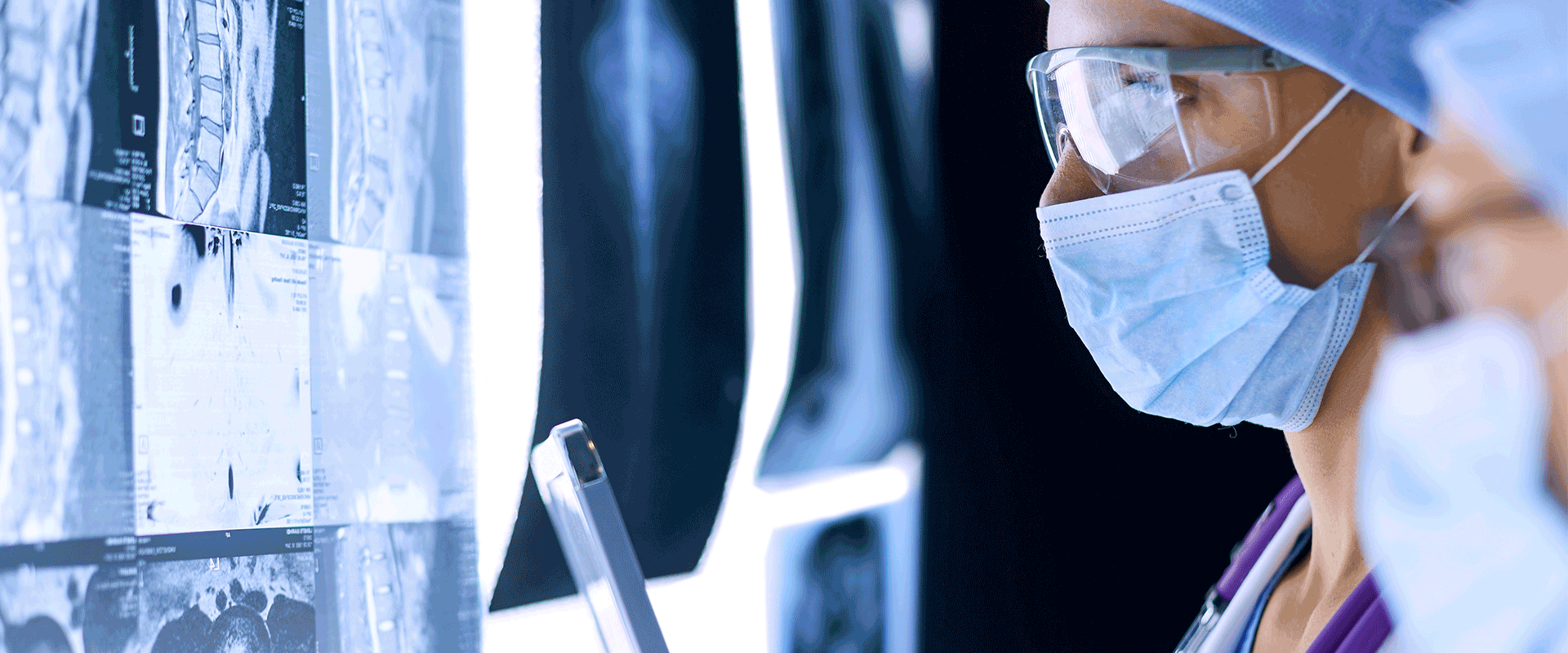 Radiology Services At Jenkins County Medical Center
Our radiology team, comprised of board-certified radiologists, qualified technologists, and highly trained medical staff, provides our patients with the highest-quality equipment in each modality we have available. This allows for more precise diagnostic imaging and better treatment planning. Our patients have access to our radiology services when a physician needs and orders diagnostic imaging.
An in-house imaging department allows urgent and necessary imaging to be completed as quickly as possible. Jenkins County Medical Center has qualified medical staff to perform the various types of in-house imaging on our patients.
What is Radiology Used for?
The radiology department at Jenkins County Medical Center uses different types of machines to help provide images for diagnostic reasons and treatment planning. Whether an inpatient, outpatient, or emergency room patient needs some type of medical imaging, our technologists are able to obtain those images for the providers.
Radiology services can be used for a number of different injuries and conditions. It allows our physicians to see inside the body to understand the area of concern better. Whether you have a broken arm or appendicitis, our facility has the personnel and equipment to diagnose those conditions.
What Type of Radiology Services Does Jenkins County Medical Center Have?
Our radiology department is equipped to perform CT (Computed Tomography), X-Ray, Ultrasound, and Echocardiograms. Each one of these modalities serves a different purpose in the diagnostic process. For example, x-rays are used to visualize bones, ultrasound is used to see the soft tissues within the body, and echocardiograms are needed to visualize the heart's internal structures.
Our CT (computed tomography) machine is a state-of-the-art model. The benefit of this new model is the low dose of radiation given per session. This new technology helps lower the patient's radiation exposure while receiving imaging at our facility. This radiation protection is extremely beneficial to our patients who require regular scans.
Benefits of Having Access to In-House Radiology Services
For many reasons, access to in-house radiology services is extremely valuable to our patients. One of those reasons includes open communication between the radiology department and other medical team members. Involving the radiologist in the diagnosing process can allow for better coordination of the patient's treatment plan.
Another asset to having in-house radiology is better patient care. Having our patients remain in our facility to receive their imaging is very convenient for the medical team and the patients. Keeping our patients in our facility, instead of needing our patients transferred to other locations for radiology services, minimizes the travel, which could be difficult for some.
With in-house imaging services, all members of the patient's medical team have quick access to the images and the reports our radiologists deliver. Once radiology reports have been completed, those on the patient's medical team can quickly obtain those reports. This allows for a faster diagnostic process and a quicker start of treatment.
Our Patients Receive High-end Diagnostic Imaging Through our Radiology Department
At Jenkins County Medical Center, we aim to provide high-quality care for every patient. Many times, radiologic services are needed for the diagnostic process. Our team is able to provide those services. Our facility's in-house radiologic technologies will help patients receive quick, accurate diagnoses and treatments.
With our in-house radiology team, patients will feel secure in their treatment plans. Our clinical radiology department, with a wide variety of imaging procedures, provides our patients and their families peace of mind. In addition to diagnostic imaging, our patients will always receive top-quality patient care in our facility.
**A physician's order is required for each imaging service**
Millen, Georgia, is located 50 miles south of Augusta, Georgia and 79 miles North West of Savannah.
12:00 p.m. – 8:00 p.m.
No more than two visitors permitted in room at one time.
No visitors younger than 13 years of age.
ON TRACK Behavioral Health Remains closed to visitors at this time.
Lobby and Cafeteria remain closed to the public.