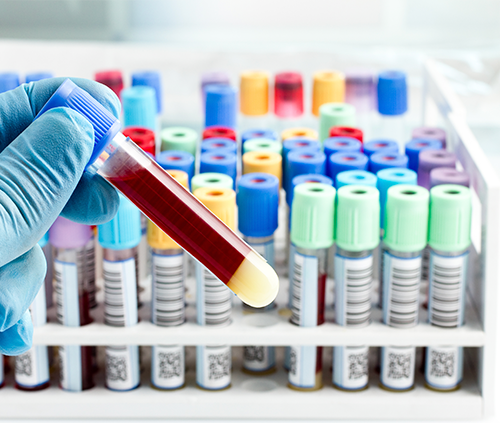 Jenkins County Medical Center Laboratory Services
Our laboratory has the equipment to perform many distinct types of diagnostic testing. We take pride in our lab services which provide comprehensive, quality results to patients' primary care physicians as well as many specialty physicians requesting lab work. Our dedicated team of technologists, technicians, and phlebotomists have extensive experience collecting samples on all age ranges and performing and reporting diagnostic testing.
With many testing services readily available at Jenkins County Medical Center's in-house Laboratory, our patients are sure to get the highest quality of care. Also, area physicians have the convenience of quickly receiving their patients' test results. Our staff performs these lab tests for inpatients and emergency room patients 24 hours per day, 7 days per week, and outpatients from Monday thru Friday from 7:00 am to 5:00 pm as well as by appointment.
Types of Lab Tests Offered
At Jenkins County Medical Center, our providers have an extensive laboratory test menu to choose from.
Diagnostics Tests
We can complete numerous diagnostic lab tests when provided with an order from a physician or care provider. These tests can include many standard blood tests, such as:
-Complete Blood Count (CBC), which can help to assess for an infection or anemia.
-Comprehensive Metabolic Profile (CMP) which includes kidney and liver functions.
-Lipid Profile which includes Cholesterol and Triglycerides.
-Thyroid function testing
-Prostate cancer screening
-Diabetes
-Iron studies.
Urinalysis is a common diagnostic test performed in our facility as well. A urinalysis can be a valuable test in diagnosing urinary tract infections, diabetes, & kidney problems.
Screenings
Screening patients for the presence of disease greatly benefits their medical care plan. Our facility also has the ability to perform testing such as Covid, Flu (A/B), and Streptococcus. We also perform drug screens for medical purposes as well as pre-employment screens for local businesses.
Blood Bank
A blood bank ensures that hospitals have a safe, reliable blood supply for patients in need. Blood or the components of blood are used to treat patients with medical conditions, such as anemia, cancer, and certain blood disorders, as well as those having surgery or those involved in some type of emergency where extensive blood loss has occurred. Our laboratory is equipped with a blood bank where testing, processing, and distribution of blood products is performed.
Another significant benefit of having in-house lab services is that collaboration with the entire medical team is easier. Often, our patients will need screenings performed for other departments and services in the hospital. Radiology and Pulmonary Rehabilitation services utilize our facility's lab to obtain the tests needed. Our medical team prides itself on providing the best patient care possible. Having an in-house laboratory ensures that our patients receive quick test results allowing for adjustable care plans and open communications between departments. Whether the results are urgently needed or not, getting them here is always quicker than using an outside facility.
We would love for you to please consider Jenkins County Medical Center's In-house laboratory for your future laboratory needs. We believe you will be satisfied with our results.
Hours of Operation
Main Hospital
Monday – Friday
7 am – 5 pm
Emergency Department
7 days a week
** A physician's order is required for all laboratory services **
Millen, Georgia, is located 50 miles south of Augusta, Georgia and 79 miles North West of Savannah.
12:00 p.m. – 8:00 p.m.
No more than two visitors permitted in room at one time.
No visitors younger than 13 years of age.
ON TRACK Behavioral Health Remains closed to visitors at this time.
Lobby and Cafeteria remain closed to the public.