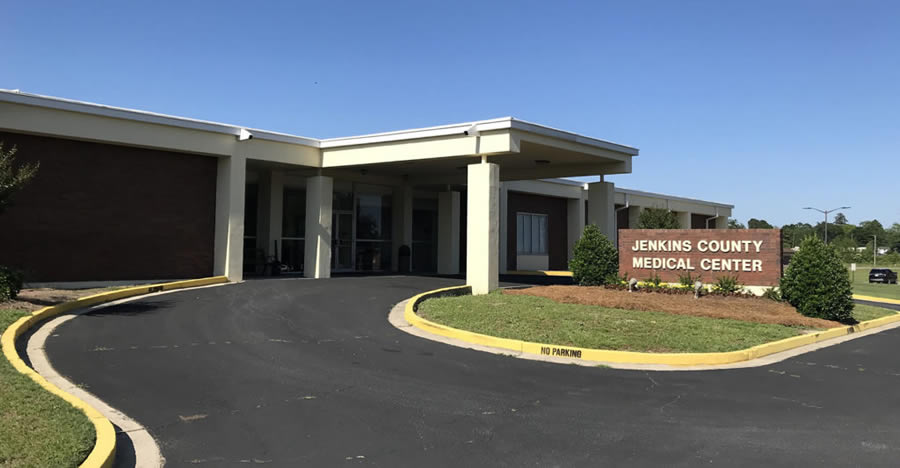 Jenkins County's Full-Service Hospital
Since 1974, Jenkins County Medical Center has provided Jenkins County and the surrounding areas with quality healthcare effectively, safely, and cost-efficiently. Our 25-bed critical access full-service hospital in Millen, GA, offers extensive inpatient and outpatient services.
Our Medical Services Include:
Diabetes Management Clinic
On Track Behavioral Health
Our medical center is notable in our rural setting due to its numerous partnerships with highly-rated surrounding facilities. This allows for our patients to receive the best healthcare services possible. We are constantly making improvements to our facility to enhance the environment for patients who come to our full-service hospital for their medical care.
With our new diabetes clinic and outpatient therapy & specialty clinic, our patients will have a medical facility with the latest technology, improved features, and top-quality care from their medical care team. The healthcare members and medical staff at Jenkins County Medical Center provide patients with round-the-clock care through our emergency room, which is open 24 hours a day, seven days a week. Our emergency room patients can also access our in-house laboratory for diagnostic tests and screenings.
Our Full-Service Hospital in Millen, GA, Provides Exceptional Care to Patients
We take pride in providing exceptional patient care to Jenkins County residents and those in surrounding areas. Our goal is to continue to have a positive impact on the health of the community and expand our specialty services as our facility and community grow. This mission
will help us treat patients locally, improve access to medical and specialty care as well as
support patients with managing chronic illnesses and minor ailments.
Jenkins County Medical Center is located in Millen, Georiga, approximately 50 miles south of Augusta, GA, and 79 miles northwest of Savannah.
Millen, Georgia, is located 50 miles south of Augusta, Georgia and 79 miles North West of Savannah.
12:00 p.m. – 8:00 p.m.
No more than two visitors permitted in room at one time.
No visitors younger than 13 years of age.
ON TRACK Behavioral Health Remains closed to visitors at this time.
Lobby and Cafeteria remain closed to the public.
© 2021 – 2025 JENKINS COUNTY MEDICAL CENTER. ALL RIGHTS RESERVED. WEBSITE DESIGNED AND MAINTAINED BY UP MARKET MEDIA, INC.