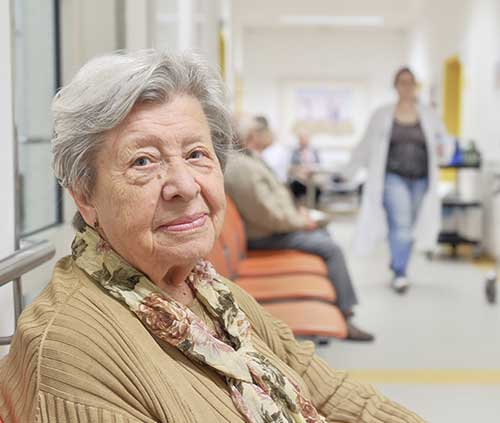 On Track Behavioral Health at Jenkins County Medical Center
The On Track behavioral health team created an inpatient geriatric psychiatry program to help patients experiencing mental, emotional, and behavioral challenges that come with aging. The goal for our patients is to create a comfortable inpatient environment where they can receive the behavioral and mental health care they need.
What is Geriatric Psychiatry?
Geriatric Psychiatry is the medical practice of working with elderly patients struggling with the medical, social, and psychiatric complexities involved in the aging process. On Track Geriatric Psych and Behavioral Heath is designed by experienced professionals to help patients improve their mental and behavioral health as they age.
Our On Track Behavioral Health providers will perform tele-psych visits with each patient to ensure the best care plan is taken. Our team includes a highly trained and qualified psychiatrist and nurse practitioner with expertise that will benefit our patients. With the help of our on-site medical staff, our patients will receive the skilled care they need.
What Conditions Could On Track Help With?
We treat conditions associated with several behavioral disorders. One of the On Track Behavioral Health medical team's focuses is the behavioral changes associated with Alzheimer's disease. The providers also treat a variety of other conditions, some of which can include:
Depression
Anxiety
Cognitive changes
Mood disorders
Paranoia
Hallucinations
Delusions
Phobias
Psychosis
Suicidal and homicidal thoughts and actions.
What Can Be Expected During Treatment?
In our geriatric psych behavioral health program, our patients will receive individualized care plans to ensure the most successful outcome. The treatment plans can vary depending on several different factors. Luckily, our On Track team has the expertise in creating tasks and therapies focusing on each patient's specific condition and needs.
Our patients will have access to regularly scheduled group therapy and activities to support socialization. Socialization in the geriatric psych unit helps our patients in many ways, from improving their mood to enhancing their cognitive memory. Not only does our team encourage social interactions, but we also provide medication management during the time in our facility.
On Track patients can struggle with mental and behavioral health and need support from their loved ones, especially while in treatment. Our team encourages our patient's family members to participate in the family education that we offer. Our team understands the challenges of caring for a geriatric psych patient. Our goal is to not only help our patients but also help the caregivers and supportive family members.
What Are The Next Steps After The On Track Program?
Once our patients complete the On Track Behavioral Health unit program, our providers will advise them on continuing their treatment process. As part of their medical care, we provide a specialized post-discharge plan to ensure our patients continued success.
Once our patients are discharged, if necessary, they will be scheduled with their primary care physician and or an outpatient behavioral health facility to continue their treatment. Our providers will make the effort to place our discharged patients in the appropriate location to thrive.
On Track Behavioral Health Unit Provides Quality Care for Our Geriatric Psych Patients.
At Jenkins County Medical Center, we provide our geriatric patients with the highest quality of care. Providing mental and behavioral support to our patients will allow them to regain control of their mental health conditions. Focusing on support and education, our medical team ensures that our patients receive the best care to help improve their mental state as they progress in aging.
Our team prides itself on providing exceptional treatment to our geriatric patients. Our geriatric behavioral health specialists currently offer services to over 20 counties. The Jenkins County Medical Center On Track inpatient program strives to improve our patient's quality of life.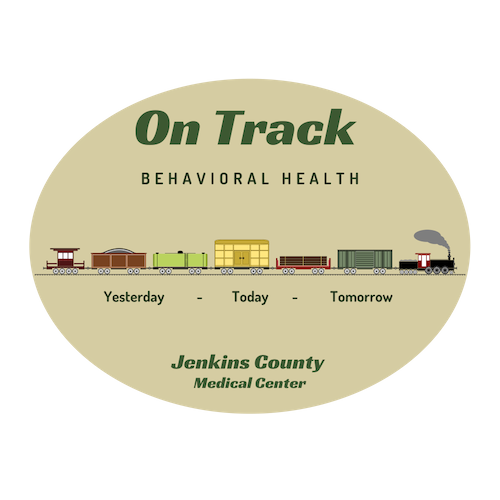 Millen, Georgia, is located 50 miles south of Augusta, Georgia and 79 miles North West of Savannah.
12:00 p.m. – 8:00 p.m.
No more than two visitors permitted in room at one time.
No visitors younger than 13 years of age.
ON TRACK Behavioral Health Remains closed to visitors at this time.
Lobby and Cafeteria remain closed to the public.