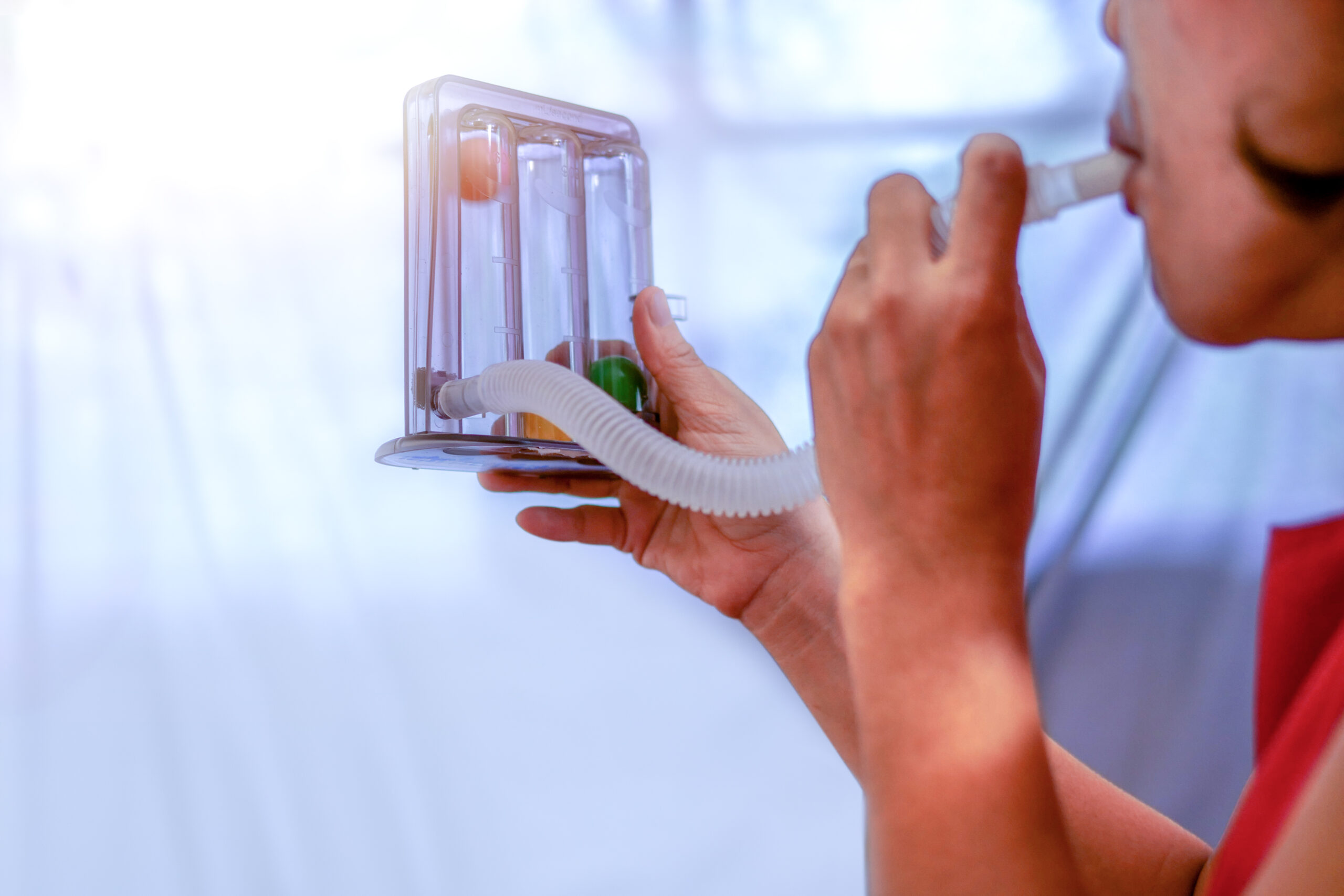 Pulmonary Rehabilitation at Jenkins County Medical Center
What is Pulmonary Rehabilitation?
Pulmonary rehabilitation is a physician-directed program designed to help patients recover from acute lung disease or lessen the severity of chronic pulmonary conditions. According to the Center for Disease Control, chronic lower respiratory disease is the sixth leading cause in the United States. At Jenkins County Medical Center, we want to provide the services needed to help our patients regain their proper respiratory function.
Due to these acute and chronic conditions, many patients have to change their daily activities, exercise levels, or routines. The medical staff at Jenkins County Medical Center wants to improve our patient's quality of life. Our goal is to provide exercises and therapies allowing our patients to feel better and return to their life before their acute or chronic lung disease.
We understand that chronic pulmonary conditions can make even the simplest task difficult. Our respiratory therapists and physicians are here to provide a care plan for those patients who need to lessen the symptoms of their chronic diseases. Whether our patients need oxygen therapy or endurance exercises or find medical equipment that may help, our medical team will do what they can to provide the best care possible.
What Conditions Do We Treat?
The personal respiratory care and pulmonary rehabilitation programs at our hospital are for a number of conditions. Our medical staff will provide a personal program for our patients with the following conditions.
Respiratory Conditions we treat:
C.O.P.D.
Emphysema
Chronic Bronchitis
Asthma
Post-COVID breathing problems
Breathing problems
Lung disorders
What Can Be Expected When Being Treated
Jenkins County Medical Center's respiratory care and pulmonary rehabilitation program will provide convenient and exceptional care to our acute and chronic lung disease patients. Our program offers individualized plans for each patient, which include one-on-one sessions with our qualified respiratory therapist and physicians.
Our patients can expect regular pulmonary therapy sessions during the rehabilitation process at Jenkins County Medical Center facility. It is usually two to three times a week, and this program usually lasts about 12 weeks. As our medical professionals evaluate their patients throughout the pulmonary rehabilitation program, the care plan can be adjusted to fit the patient's needs.
Our therapists guide patients in performing various breathing exercises that will help improve strength and endurance. Although these exercises may be challenging, our medical team is there with the patients every step of the way. The therapists are with them to monitor oxygen levels and other vitals throughout the weekly sessions.
When our patients complete their rehabilitation program, the medical team at our facility wants to ensure they know the best ways to avoid rehospitalization due to infection. We take the time with our patients and show them how to clean their equipment properly. This way, they can reduce possible infections when they are home with their equipment.
Pulmonary Care and Rehabilitation at Jenkins County Medical Center in Millen, Georgia
At Jenkins County Medical Center, we will provide respiratory care and pulmonary rehabilitation for those in and around Jenkins County with both acute and chronic lung diseases. Our experienced therapists and medical staff members want to provide the best experience for our patients. This is shown through their personalized plan for treating each individual in our program.
We care about our patient's health. We show them ways to heal and ways to avoid rehospitalization. We give our patients quality respiratory care and teach them about their conditions. Jenkins County Medical Center is the rehabilitation center that helps its patients return to a healthy life outside the hospital.
Please call us at (478) 982-4221 ext. 239 for a free consultation to start your journey.
Keith Baker is our Director of Pulmonary Rehab Services
Millen, Georgia, is located 50 miles south of Augusta, Georgia and 79 miles North West of Savannah.
12:00 p.m. – 8:00 p.m.
No more than two visitors permitted in room at one time.
No visitors younger than 13 years of age.
ON TRACK Behavioral Health Remains closed to visitors at this time.
Lobby and Cafeteria remain closed to the public.