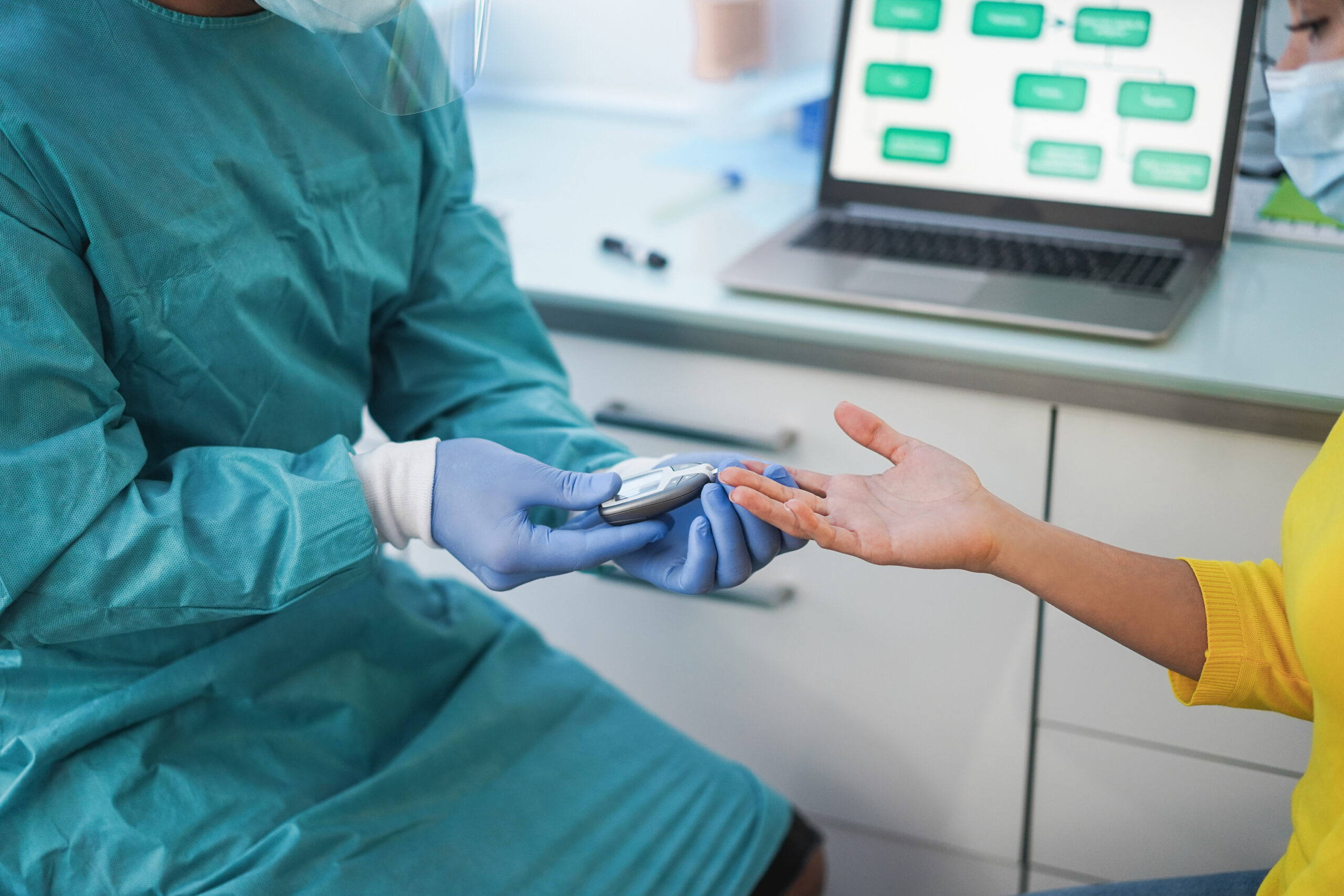 Diabetes Management Clinic at Jenkins County Medical Center
Through our diabetes management clinic, our goal is to offer patients personal attention and advice on how to manage their diabetes. According to the Centers for Disease Control, 37.3 million people in the United States are diabetic. Our providers and medical staff want to help educate and guide those patients needing assistance managing their condition.
At our Diabetes Clinic, we create an individualized care plan based on the patient's diabetic symptoms, metabolism, and medical history to determine your best treatment plan. All of our Diabetes treatment plans will be overseen by Dr. Gay, Jenkins County Medical Center's Medical Director.
A Diabetes Management Program That Offers Individualized Services
Our providers and staff understand that every patient needs a personalized care plan to have the most successful medical outcome. Some patients require extra counseling or unique care services. This program allows doctors to coordinate patients with each of their particular needs and services.
Services include:
• Weight and nutrition education
• Smoking and alcohol cessation counseling
• Physical therapies
• Wound care
Why Choose JCMC Diabetes Management Clinic?
Not only do we provide excellent individualized care to our diabetic patients, but we also use superior equipment to ensure quality treatment. We use an FDA-approved infusion "smart" pump to mimic the insulin delivery patterns of a healthy pancreas.
The benefit of using this equipment is to re-program the signaling and communication processes between the pancreas and other cells in the body. This re-programming addresses the root cause of diabetes, insulin resistance, and underproduction. Other devices are used to only treat the symptoms instead of finding the cause.
How Does This Type of Therapy Work?
This therapy involves recreating the initial elevated insulin release response that occurs when glucose from a meal enters our bloodstream, along with the more consistent basal rhythms of normal pancreatic insulin release. This, coupled with an alternating regimen of glucose ingestion, synthesizes the body's natural process of using insulin to convert glucose to energy.
The patient's medical history, previous lab values, and other physiologic indicators drive a personally tailored approach to the patient's care plan and therapy management. This individualized method is highly effective and efficient in sensitizing the patient's body to the insulin it needs to digest and utilize glucose in the bloodstream properly.
Types of Treatment Available at Our Clinic
Through the clinic, our patients have access to a number of different resources to help improve their diabetes medical treatment. The primary cause of Type 2 diabetes and other metabolic disorders is insulin resistance. This program is designed to provide insulin resistance treatment, improving our patient's quality of life.
Your Treatment Could Include:
• Diagnostic testing and blood work
• Disease assessment and individualized care planning
• Infusion therapy sessions
• Diabetic self-management education
• Nutrition and exercise education
• Access to remote patient monitoring and care
• Access to in-home medical devices to help manage care
• Free drop-in visits for weigh-ins and blood-glucose checks
In addition to our education and services, our patients are able to enjoy a welcoming environment in our facility. Our office has comfortable reclining massage chairs, entertainment options to help pass the time, and opportunities to socialize with new friends and friendly staff.
How to book an appointment at our diabetes management clinic
At Jenkins County Medical Center Diabetes Management Clinic, the healthcare team provides treatment, education, and a welcoming environment for our patients. Learning more about your diabetic condition can help tailor a medical care plan that benefits each individual. Jenkins County Medical Center offers many different services that can help provide our patients with the highest quality of life.
Our patients come from Jenkins County and surrounding areas to participate in this program. Whether you are in Millen, Hepzibah, Statesboro, Waynesboro, Portal, Twin City, Sylvania, Midville, or other nearby locations, our diabetes management clinic is available for new patients.
Appointment Information
**New patients – A referral from primary care physician is preferred.**
If you have been scheduled to see the Diabetes Management Clinic Team please remember to bring the following with you to your appointment:
· Blood Glucose Level Monitor (if you have one)
· Log Book (ALL MEDICATIONS YOU ARE CURRENTLY TAKING and the dosage and frequency)
· Insulin (if you are taking Insulin)
· Photo Identification
· Insurance Card
· New Patient Paperwork
Our diabetes management clinic is located in the offices behind the main hospital: 931 E Winthrope Ave, Millen, GA 30442
Hours: Monday – Friday 8am – 5pm
Book an appointment with our diabetes management clinic
Call: 478-982-4221 ext 246
Fax: 478-210-1107
Email: info@diabetesmgtclinic.com
Millen, Georgia, is located 50 miles south of Augusta, Georgia and 79 miles North West of Savannah.
12:00 p.m. – 8:00 p.m.
No more than two visitors permitted in room at one time.
No visitors younger than 13 years of age.
ON TRACK Behavioral Health Remains closed to visitors at this time.
Lobby and Cafeteria remain closed to the public.