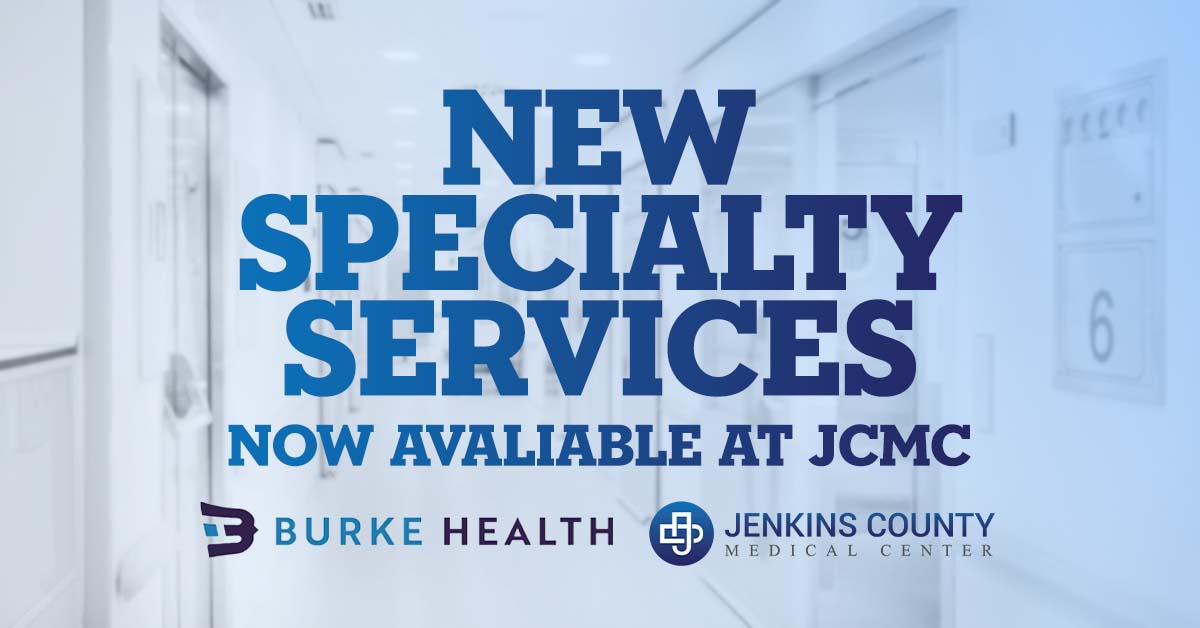 WAYNESBORO, GA – Burke Health announces partnership with Jenkins County Medical Center to provide specialty care access to residents of Millen and surrounding communities.
Jenkins County Medical Center will now offer onsite spine and pain treatment through specialty physicians from Burke Health. 
"Our mission is to provide greater access to high quality specialty care services in Burke and surrounding counties. We are proud to have this opportunity to partner with Jenkins County Medical Center to help provide more convenient access to orthopedic and pain management services to the members of their community." stated Mike Hester, CEO of Burke Health.
The clinic will be serviced by Jonathan Le, MD, and John Sarzier, MD.
Dr. Le is a fellowship-trained interventional pain physician who provides advanced, cost-effective pain management to reduce patients suffering while improving their quality of life. 
Dr. Sarzier is a board-certified neurosurgeon who focuses on discovering the source of patients' pain and treating it using advanced medical treatments and procedures. 
Some of the conditions the specialists treat are radiating arm and leg pain, disc herniations (ruptured disks), sciatica (tingling sensation), spondylolisthesis (forward slip of vertebra), spinal stenosis (narrowing of the spinal cord), spinal instability, spinal fractures, scoliosis (curvature of the spine), spinal tumors, ulnar and perineal neuropathy, headaches, complex regional pain syndrome, back and neck pain, facet joint pain, degenerative disk disease, trigger point, and much more.
"As part of our strategic goals, Jenkins County Medical Center has partnered with Burke Health's specialty physicians to improve the overall quality of healthcare in our region. Having specialists in Jenkins County is beneficial to both the patient and the community to keep people healthy and improve the services offered locally ", stated Antoine Poythress, CEO of Jenkins County Medical Center.
Patients wishing to schedule a consultation with one of the specialists at their new location at Jenkins County Medical Center can do so by calling 706-702-5636 or requesting a referral from their primary care physician.
ABOUT BURKE HEALTH: Burke Health is a physician-led, patient-focused community hospital in Waynesboro, Georgia, specializing in orthopedics and cardiovascular care. We are committed to preventing, diagnosing, and treating disorders of the musculoskeletal system. Burke Health focuses on quality healthcare, including advanced technologies, to ensure better patient outcomes following surgical orthopedic procedures. Emergency services, inpatient care, outpatient laboratory, imaging, Cath lab, and therapy services are available at the facility. In addition, Burke Health has clinics in the surrounding areas, including Thomson, Louisville, Statesboro, Swainsboro, Sandersville, & Waynesboro.